Install the iMedica PSDs plugin from iMedica Extensions dashboard.
Go to iMedica extensions where you will see iMedica PSDs plugin. If you've verified buyer of iMedica, you can download this tiny plugin which will always have latest link to the iMedica's PSD files.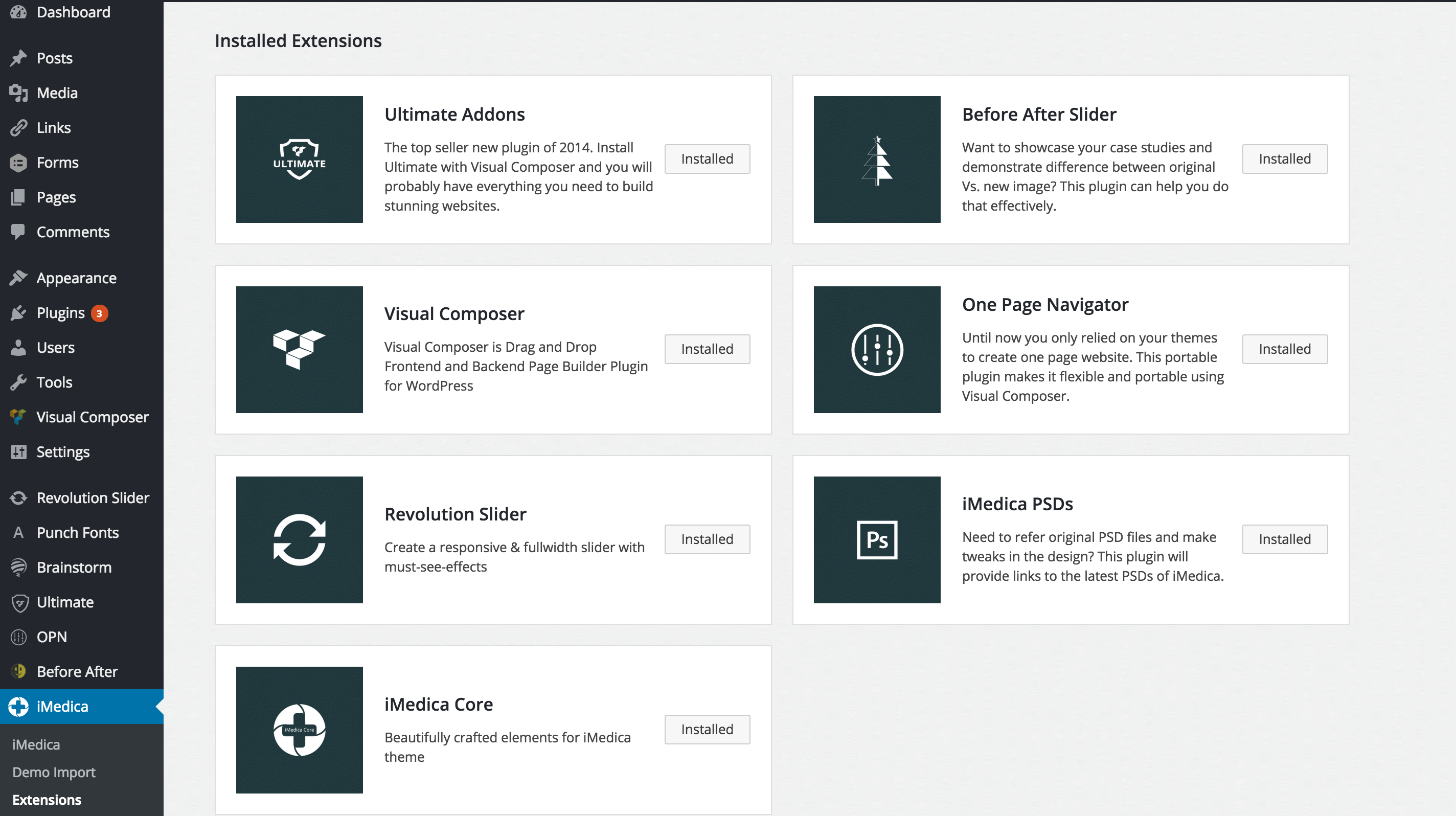 Download PSDs
One you have downloaded and activated this plugin, you can download the PSD files on provided link.

FAQs –
Are all pages included in PSD files?
A simple answer to this question is NO. Not all pages you see on the demo designed in Photoshop. Some were designed directly in the browser without any reference of PSD files.
Why plugin is necessary for downloading PSD files?
This way, we can update the plugin whenever we have new PSD files available. And users will get a notification for updated version of plugin (like all our plugins and theme) where they can download PSD files directly from their WordPress dashboard.