Website owners have been using Popups and opt-in forms for different reasons. Increasing Social signals, like Likes, shares and followers on social networking platforms can be effective too.
ConvertPlug has a Social Media Style that can be designed and customized in order to gain more social signals.
---
Let us take a look at how we can go about working on this.
1. Open the Modal Popups page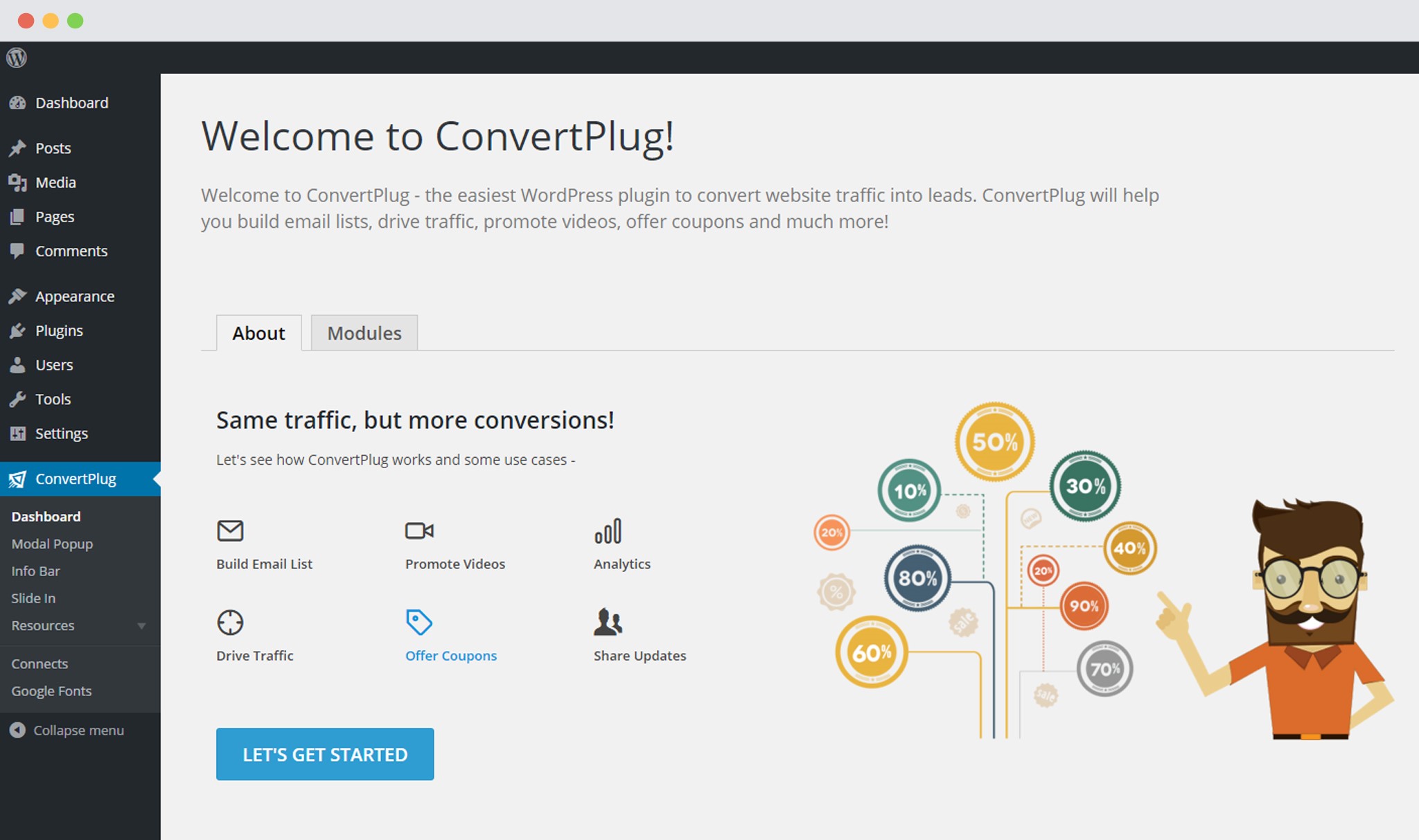 2. Click on "Create New Modal"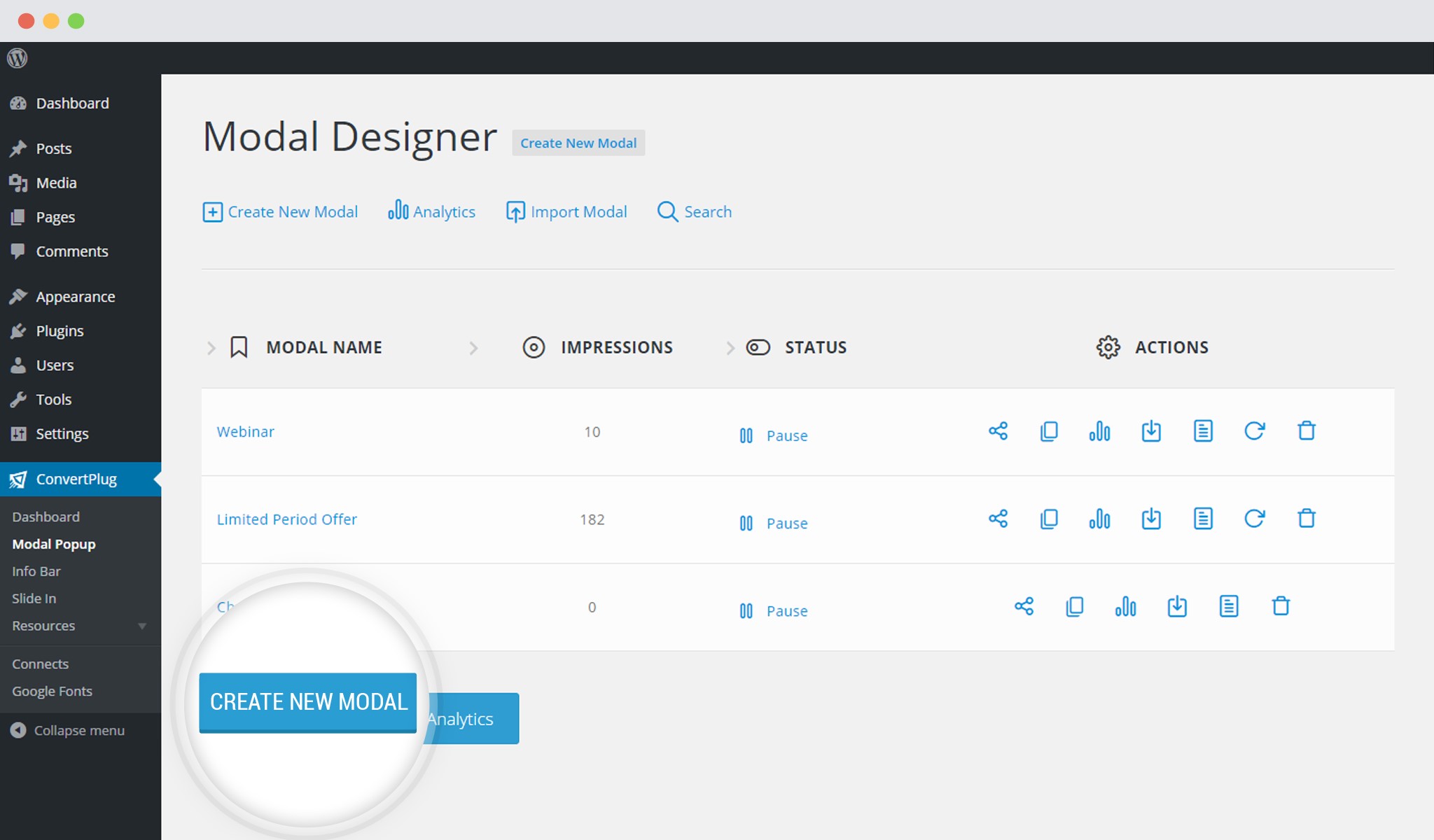 3. Select the Social Media Template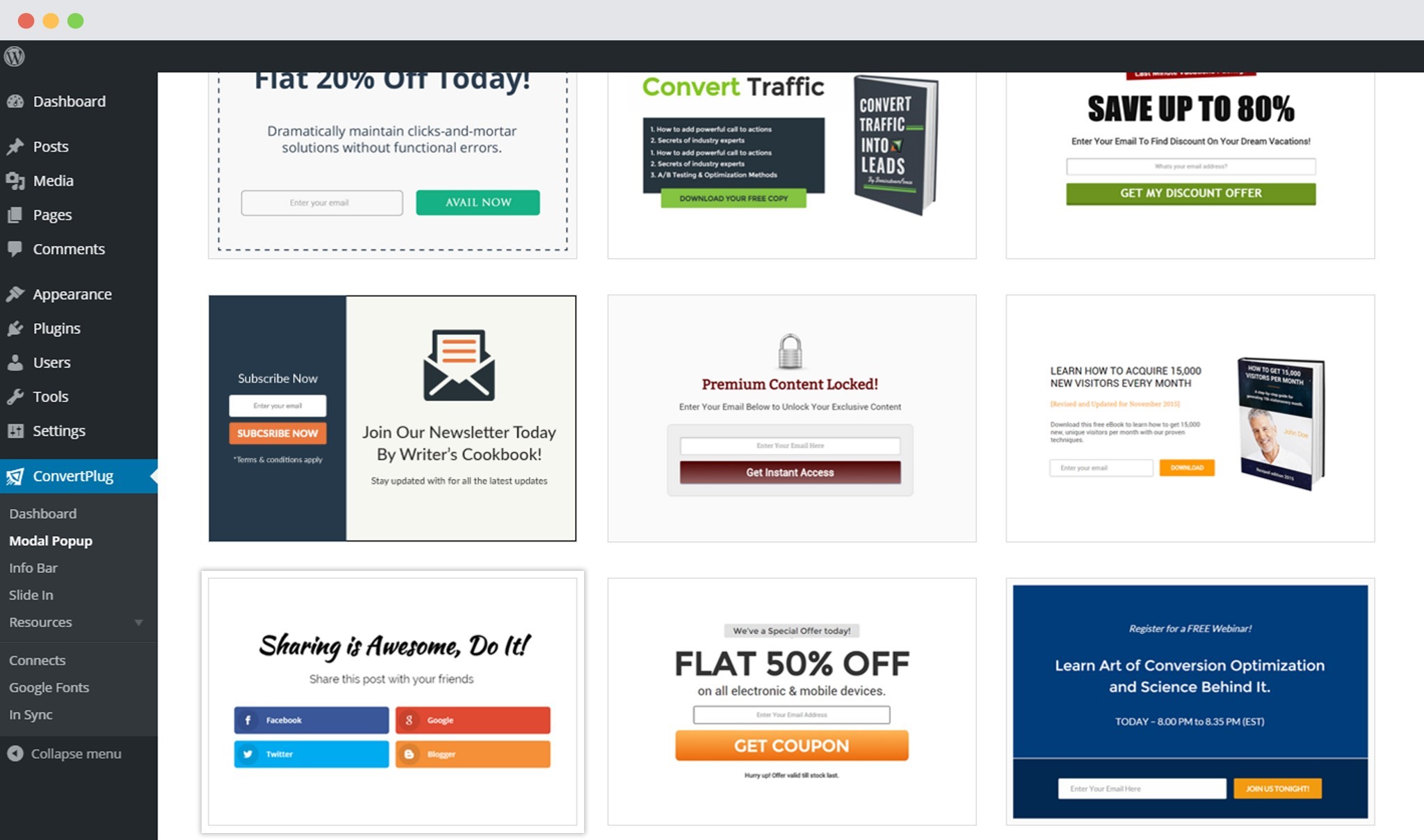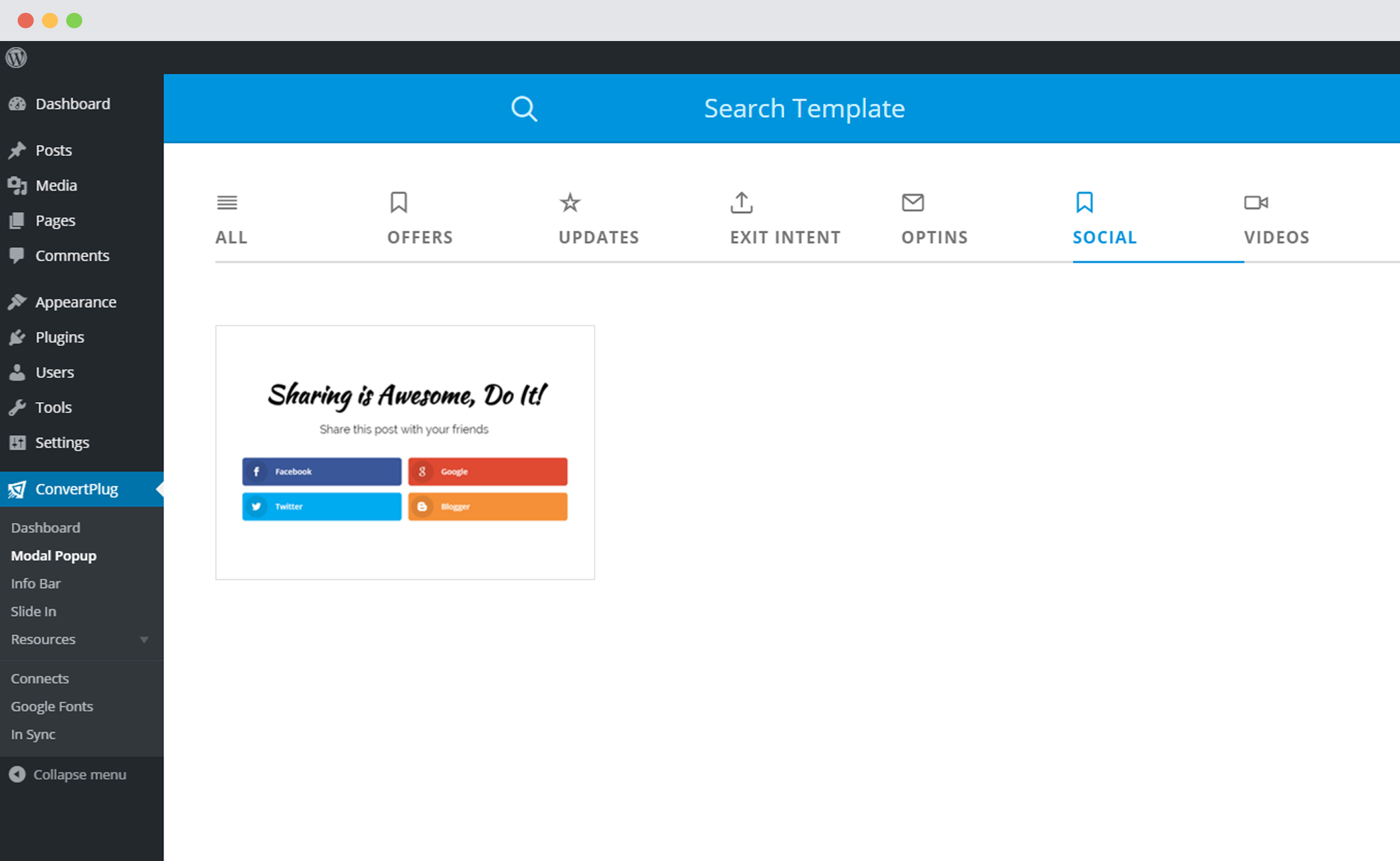 4. Customize the Style
When you click on "Use this" the style will be opened in the Real Time Live Editor. You can then change the name, the design features and the settings of the style.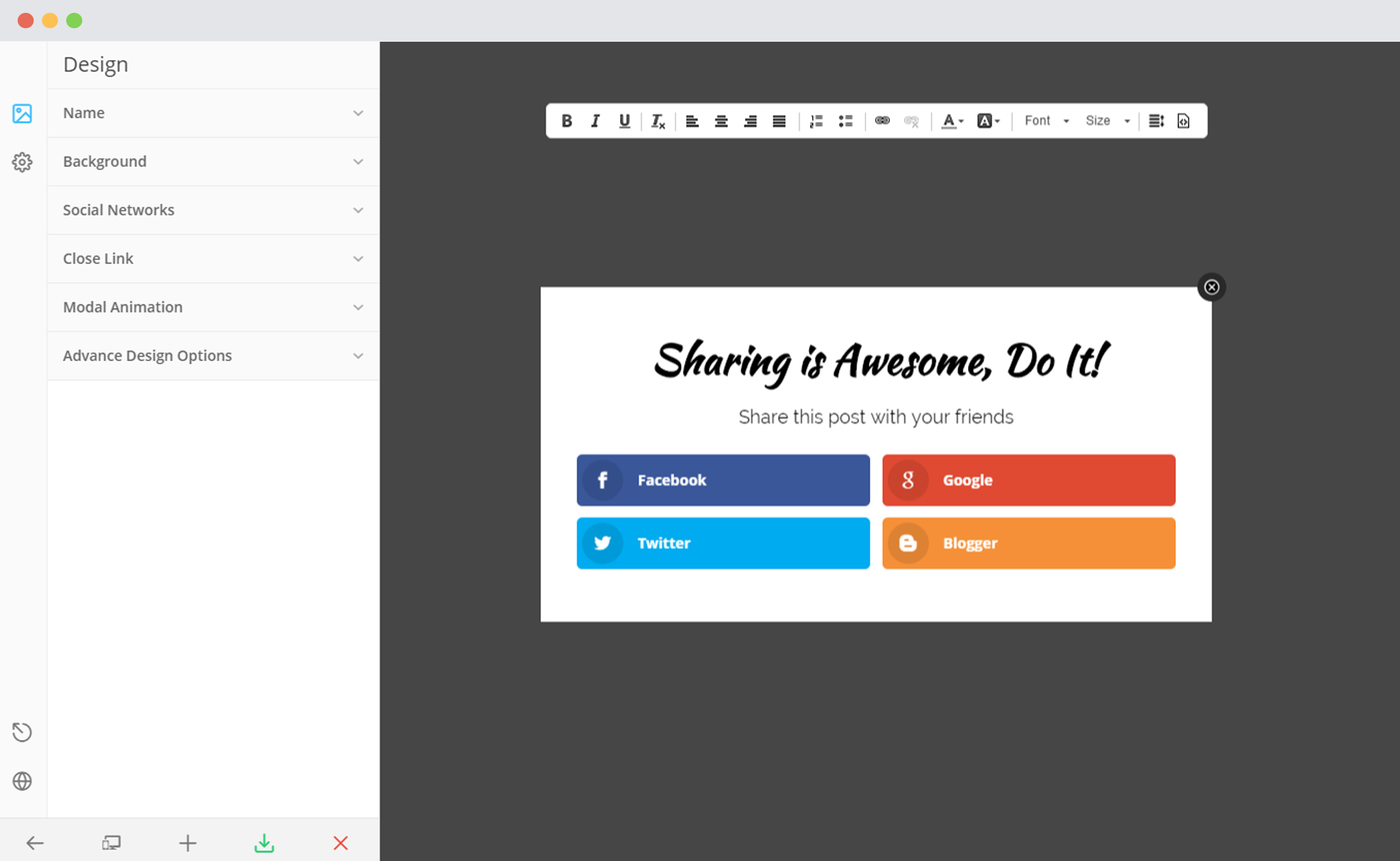 5. Click on the Social Networks tab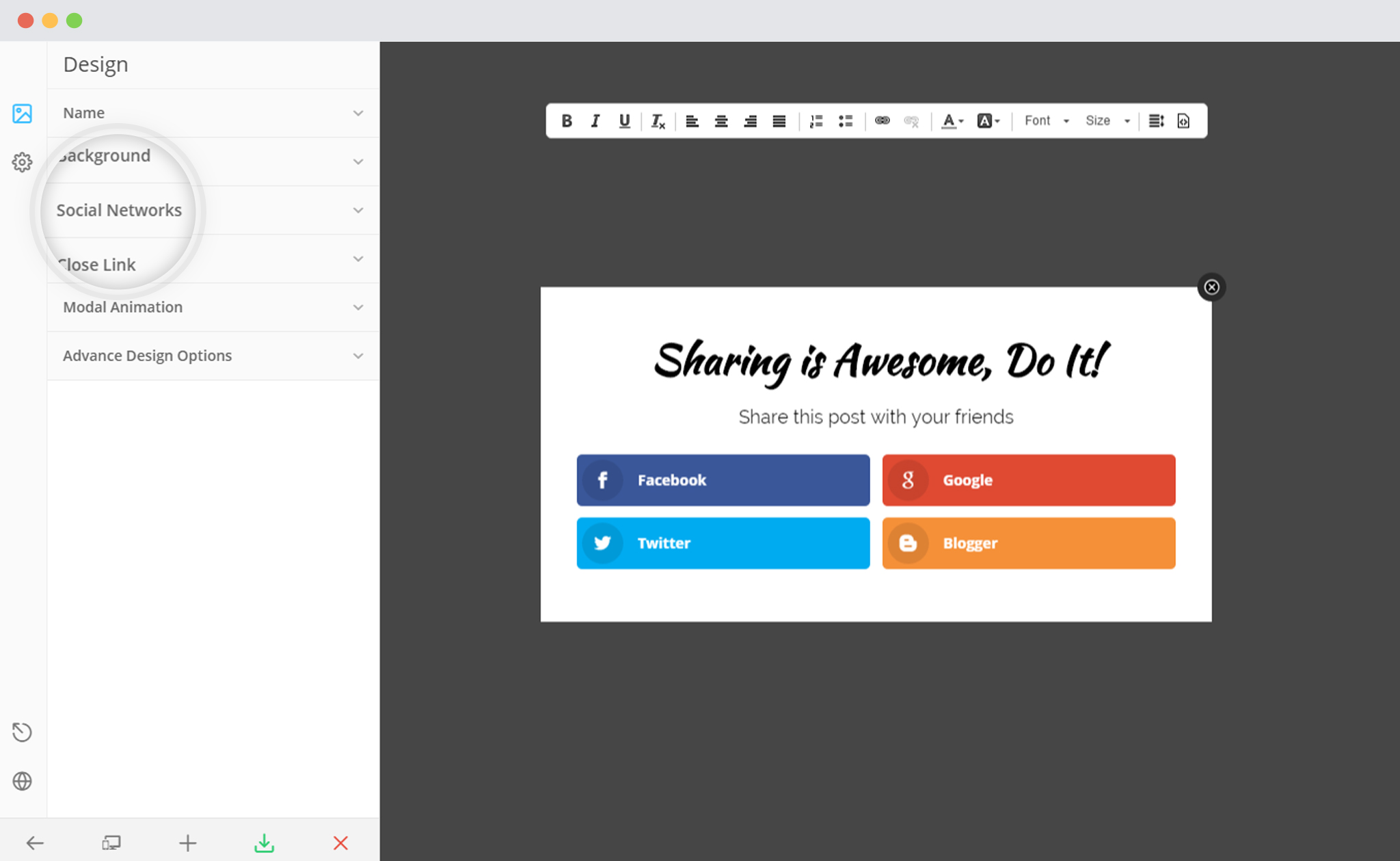 ---
The Social Network Settings
i. Essential Configurations
ConvertPlug shows Facebook, Google, Twitter and Blogger by default. You can edit these and add new networks as well.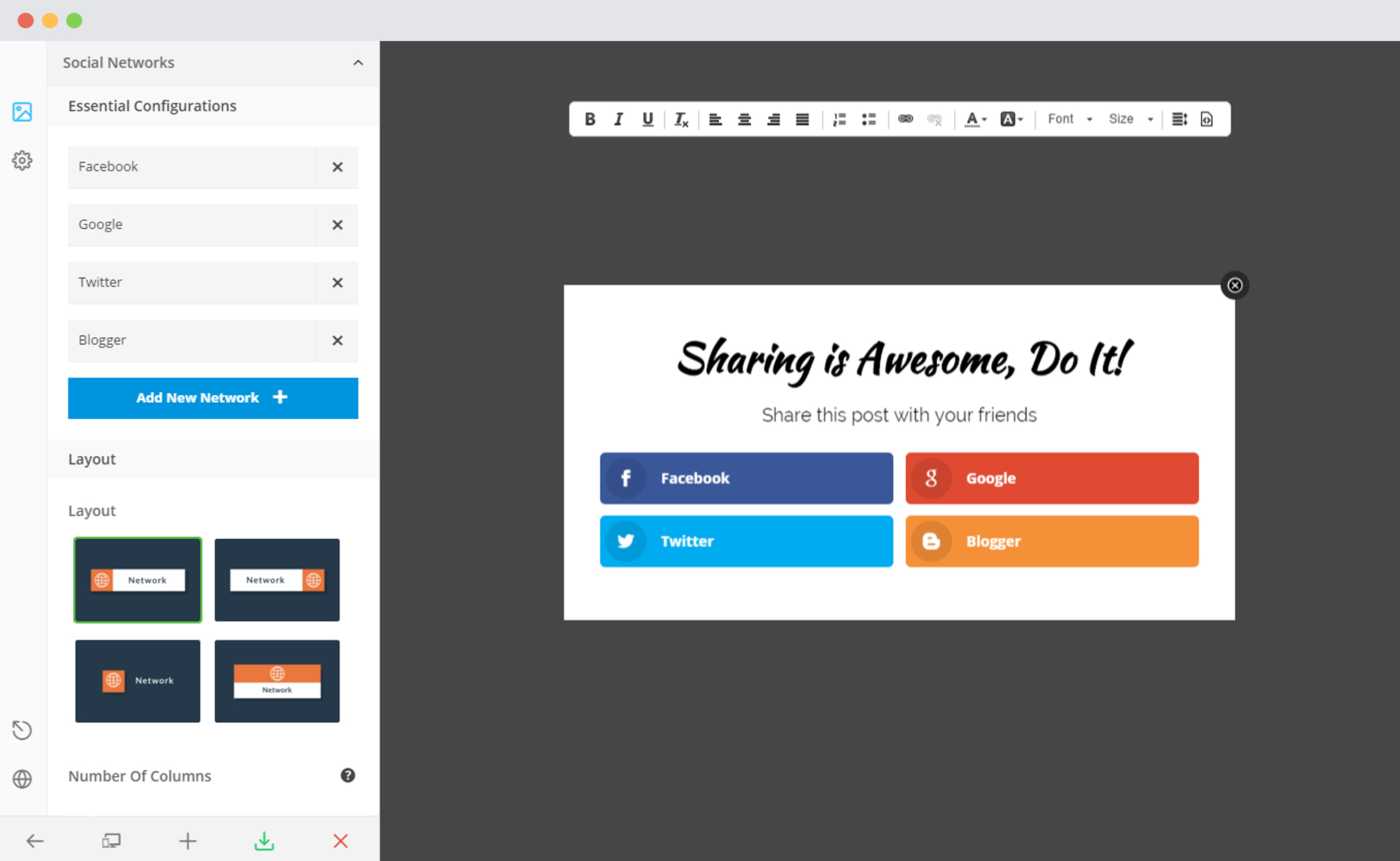 When you click on a Network tab, you will find a number of attributes that can be modified.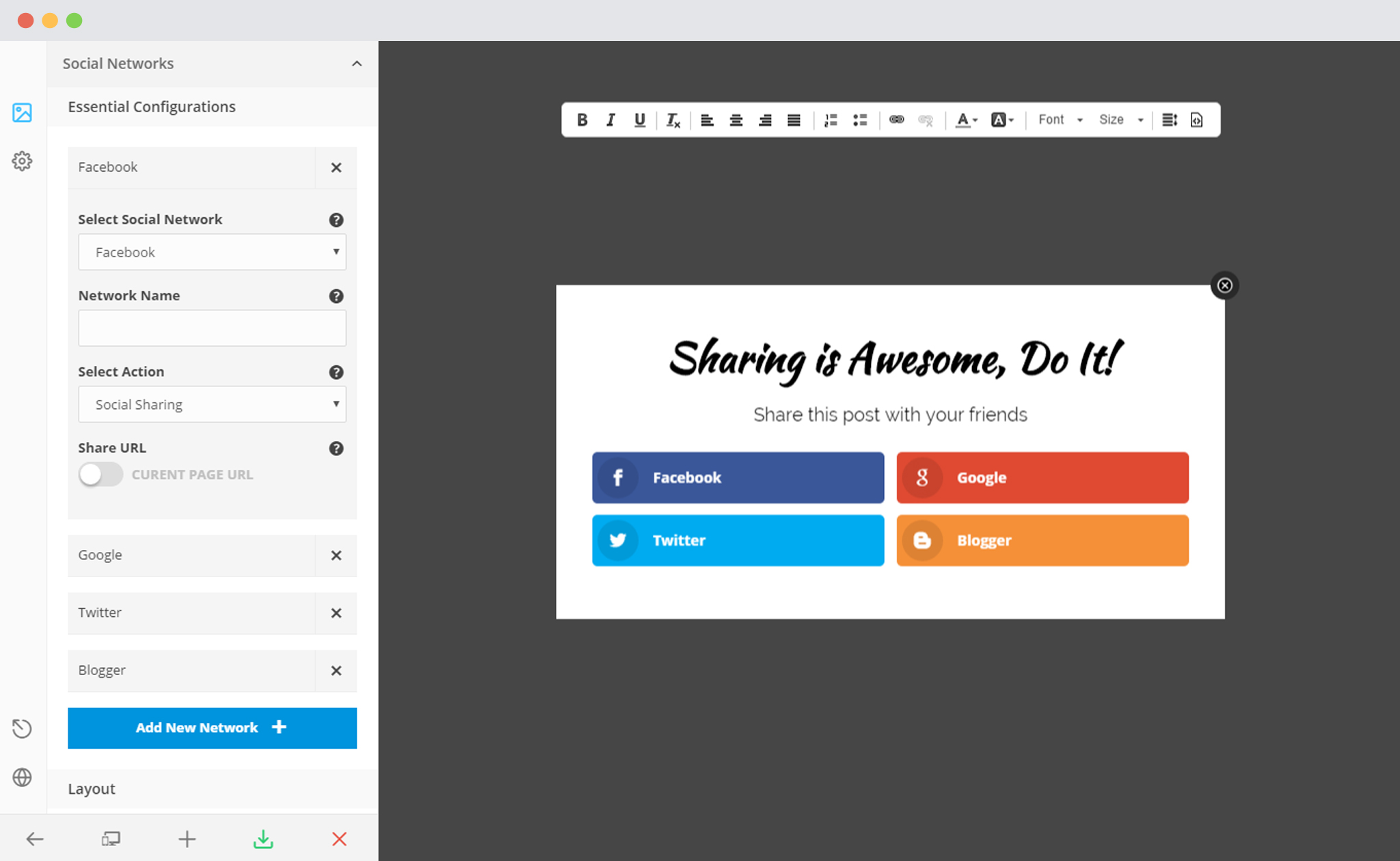 You can:
– Select a Social Media Network from the dropdown list
– Customize the Network name which will be displayed on the Modal.
– Select the action by selecting "Social shares" or "Profile Link". Decide whether you want shares or page likes.
If you prefer the user to share the Content, you can decide whether you wish to use the Current page URL or customize it.
If you prefer a user to Like your page, you can enter your profile link below.
ii. Layout
You can edit the basic structure or the frame of the modal.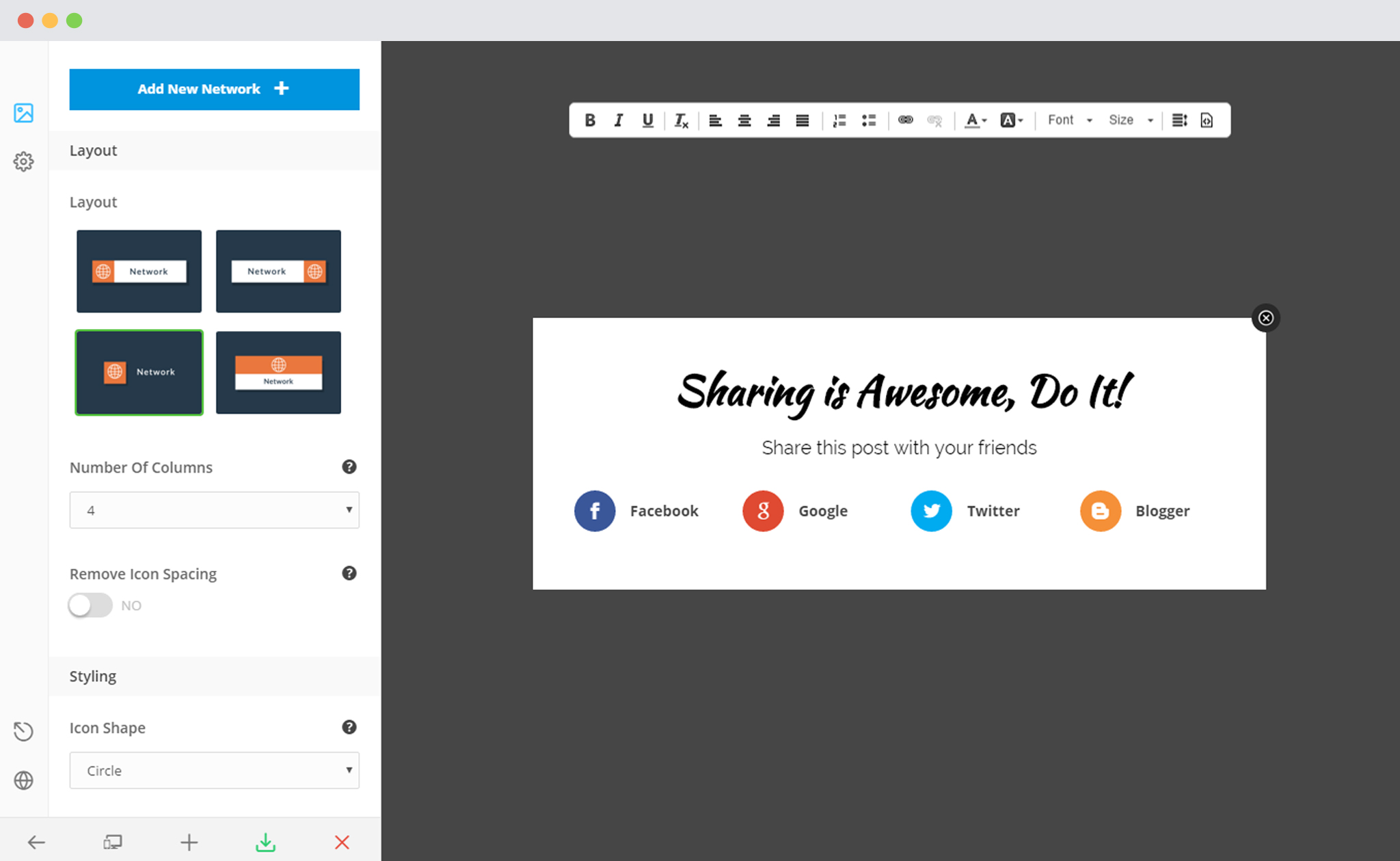 You can
– Decide how the Social Networks should be displayed.
– Set number of columns
– Keep or remove Icon spacing
iii. Styling
This focuses on how the Social Network buttons look on the modal.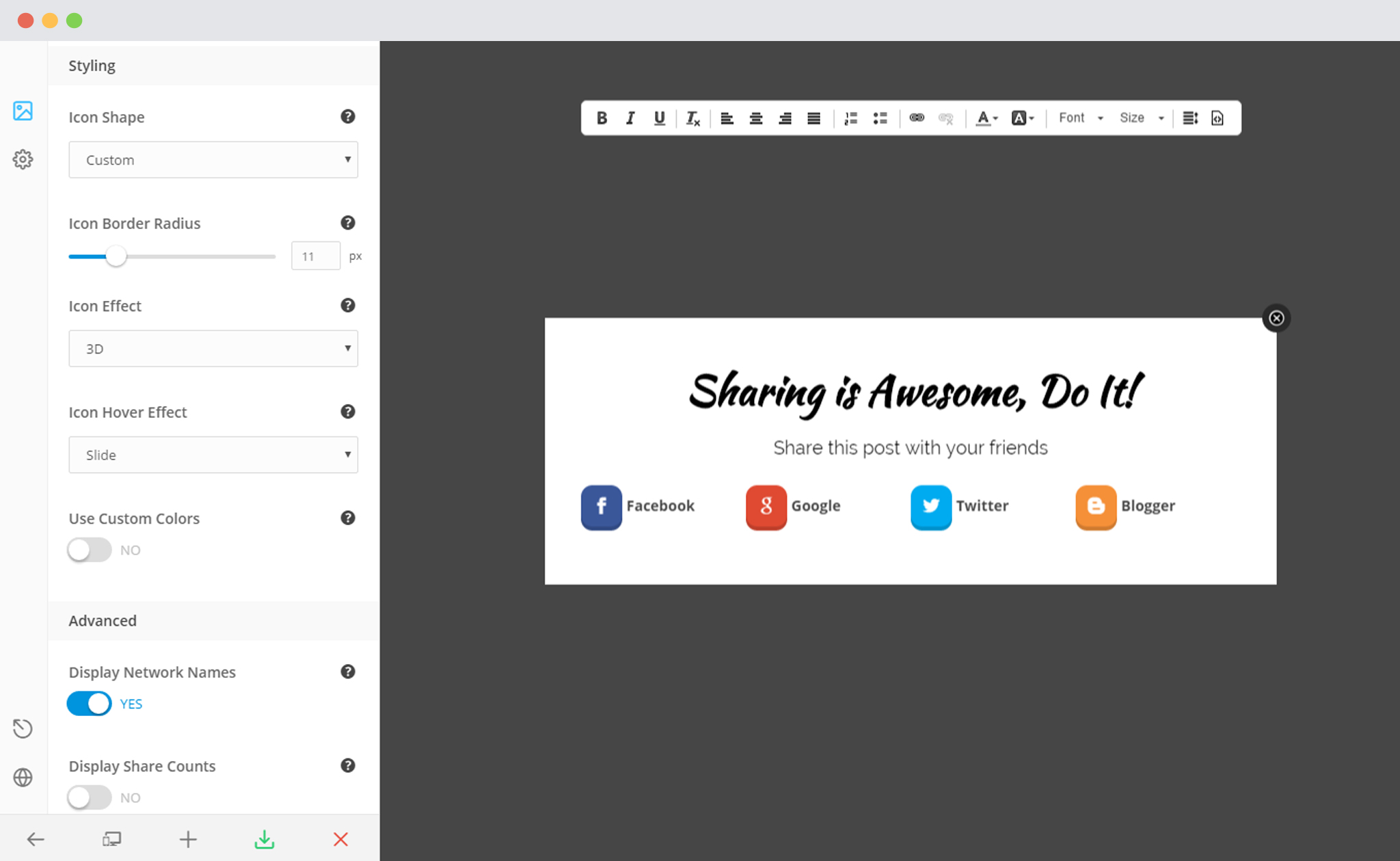 You can
– Change the shape of the icon. Keep it Circle, square or customize it and set the radius.
– Select a Flat, 3D or Overlay effect for the icon.
– Select a Hover effect for the icon
– Use Custom colors for the icon, text, text background, hovered icon, hovered text and hovered background.
iv. Advanced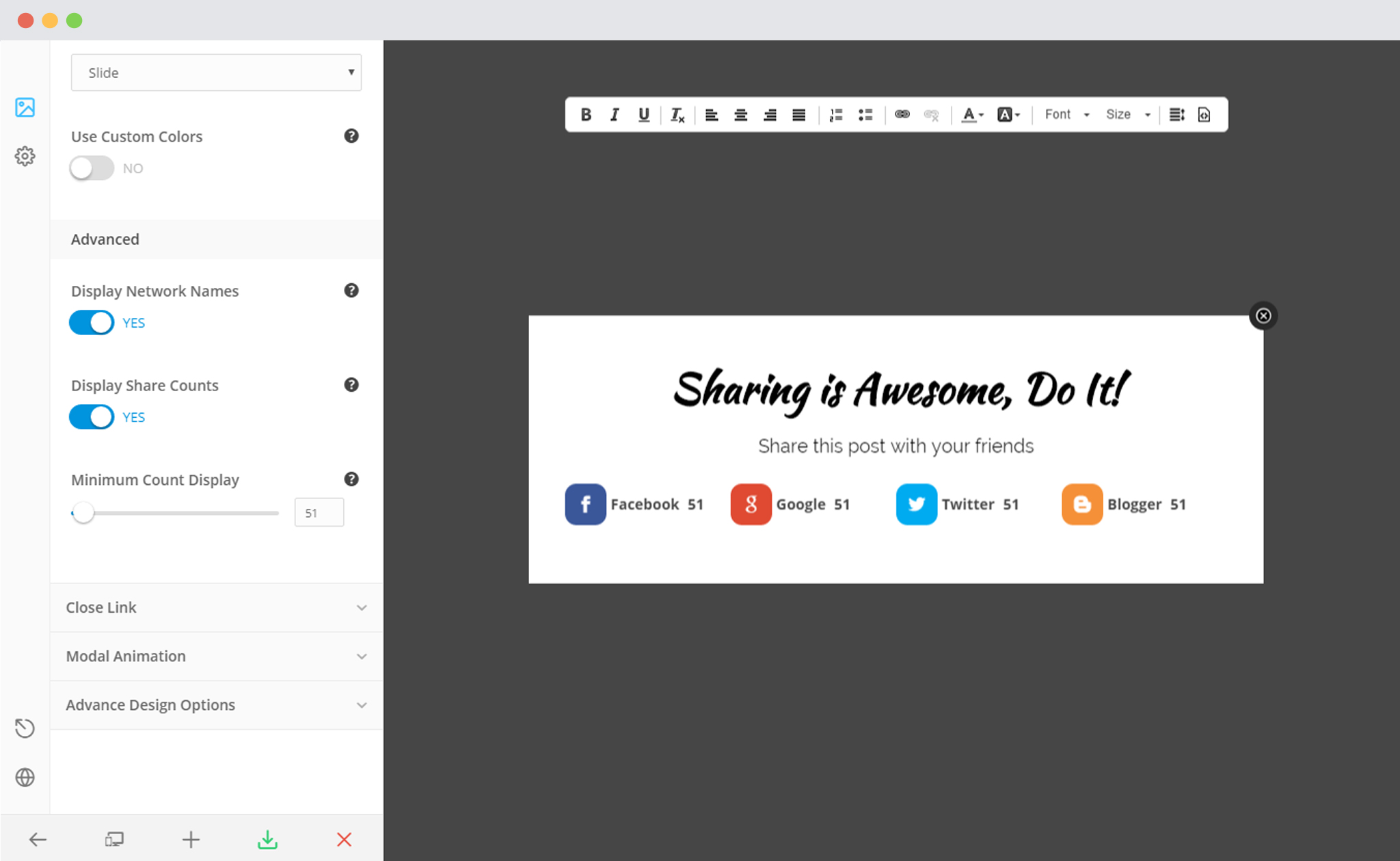 You can
– Decide whether you wish to display the network name
– Decide whether you wish to display Social shares. If yes, you can specify a minimum count too.