Available From Version 2.2.0
ConvertPlug allows you to store leads and manage them in an inbuilt storage or use a third party mailer to do so.
Among a wide range of mailers that you can integrate with, MailChimp, Mailster and Benchmark follow the process of Double opt-in; i.e. a confirmation email is sent to the subscriber after a successful submission.
You can change the default settings in ConvertPlug and disable the double opt-in for:
MailChimp
Mailster
Benchmark
Drip
Follow the steps below to do so.
1. Click on the Modules tab in the ConvertPlug Dashboard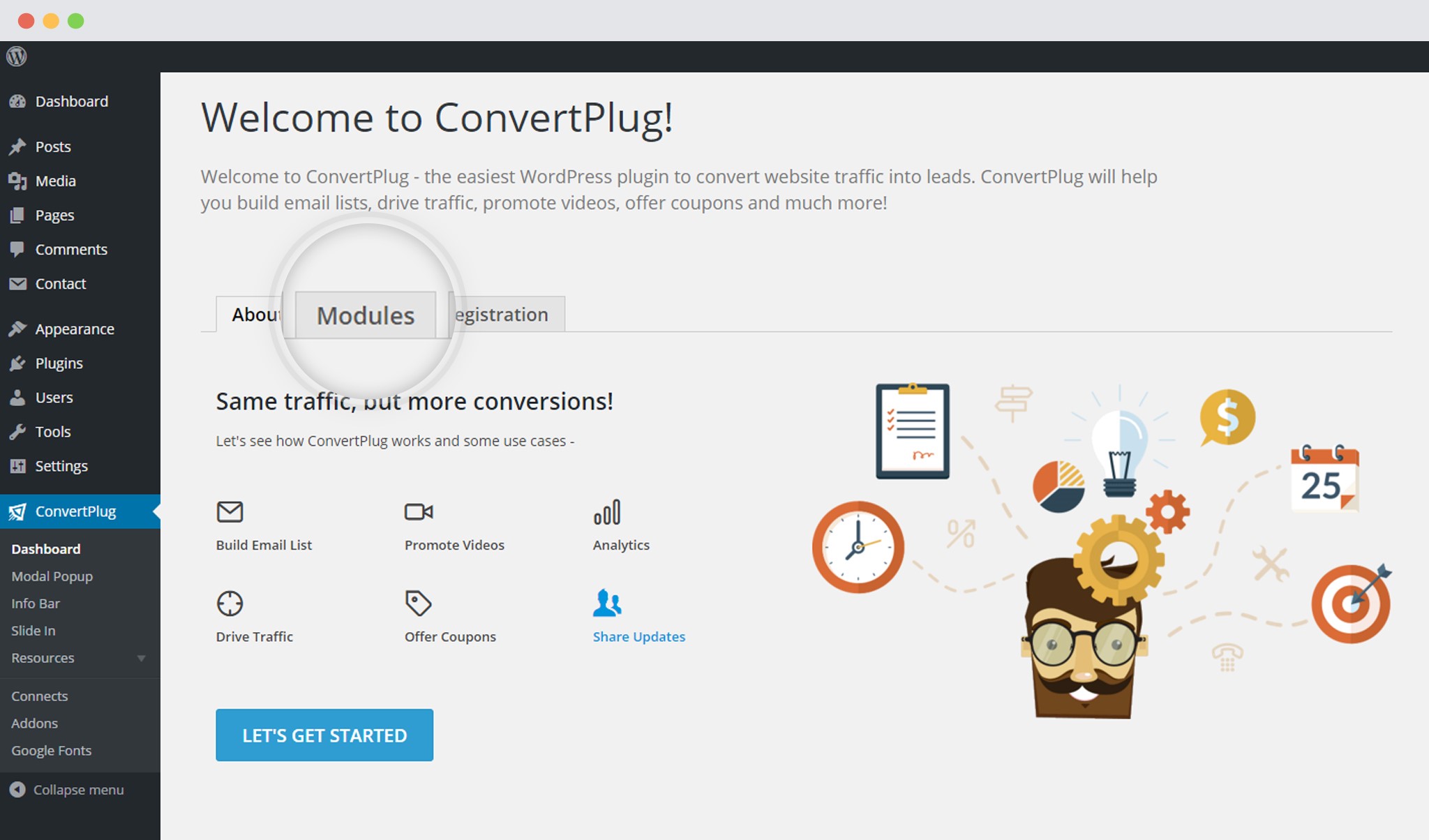 2. Click on Advanced Settings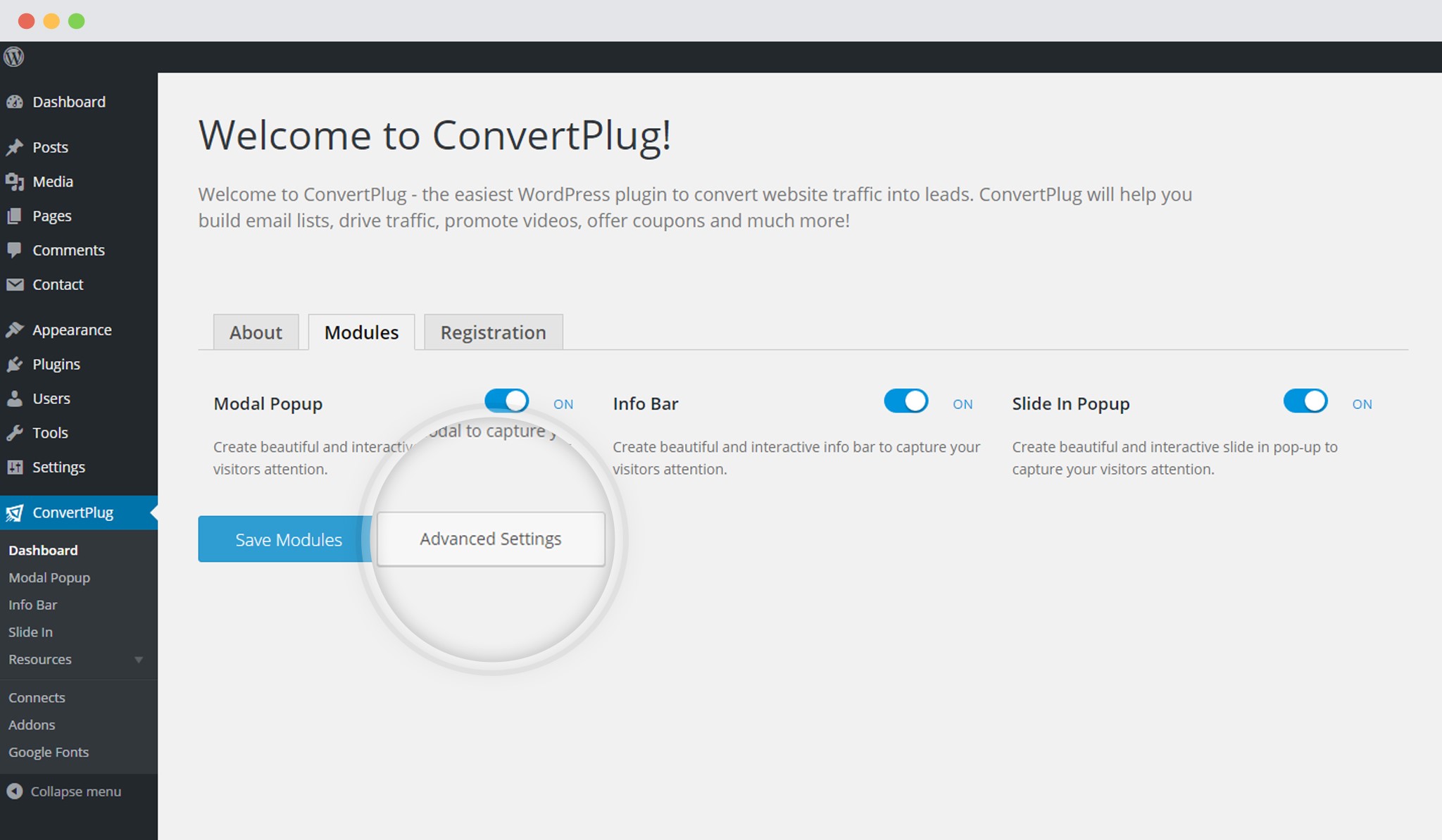 3. Disable the Double Opt-in for Mailers button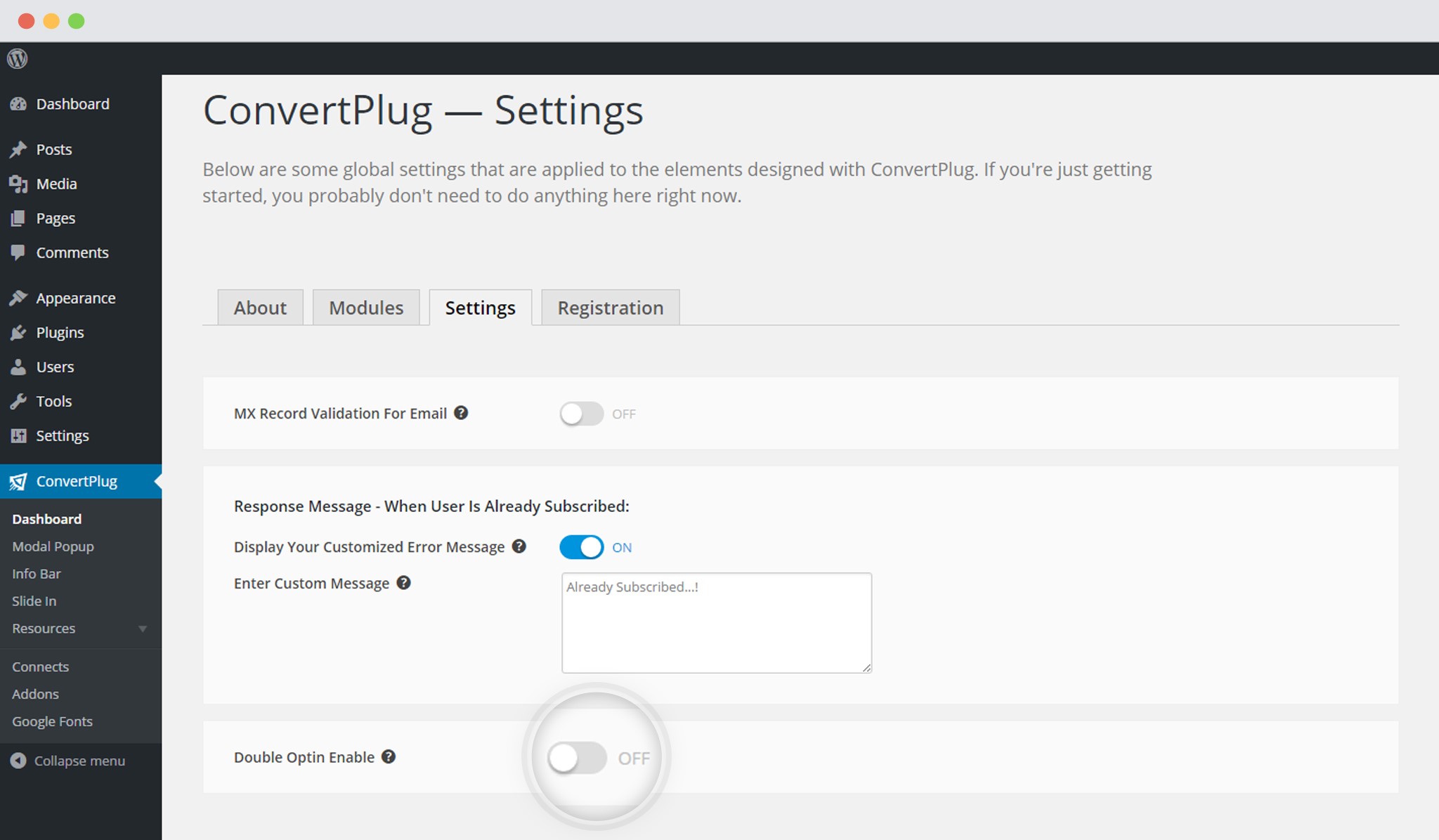 4. Save Settings