Like the position of a modal, the TIME it is displayed plays an important role too!
It is important to study when a particular message will work best; i.e. when will you get the best response from the audience.
ConvertPlug offers a variety of triggers that can be used to set a particular time to display popups or opt-in forms.
The plugin also has the "After Content" Trigger.
How does it Work?
The After Content Trigger is activated immediately after a user finishes reading a blog post or a piece of content posted on a web page. Once the trigger gets activated, the selected module designed to encourage users to act is displayed.
How can You use it?
With an After Content Trigger, you can –
– Display an offer relevant to the post
– Offer FREE Ebooks
– Ask users to subscribe the Newsletter
– Redirect the user to a related or a new post
– Exhibit topics covered in the blog
Benefits of using an After Content Trigger
Since the user or visitor has waited this long to read the entire blog post or content on a page, he will be interested in digging deeper to know you better.
Use this opportunity to attract him with special offers. This will help you to –
– Increase your Email list; a considerable increase in traffic through email marketing
– Increase in Conversion rates
– Display and advertise the other parts of your blogs.
– Increase traffic to low performing pages
How to Activate the "After Content" Trigger in ConvertPlug?
1. Select and Design a Module. Open it in the Editor. Click on Behavior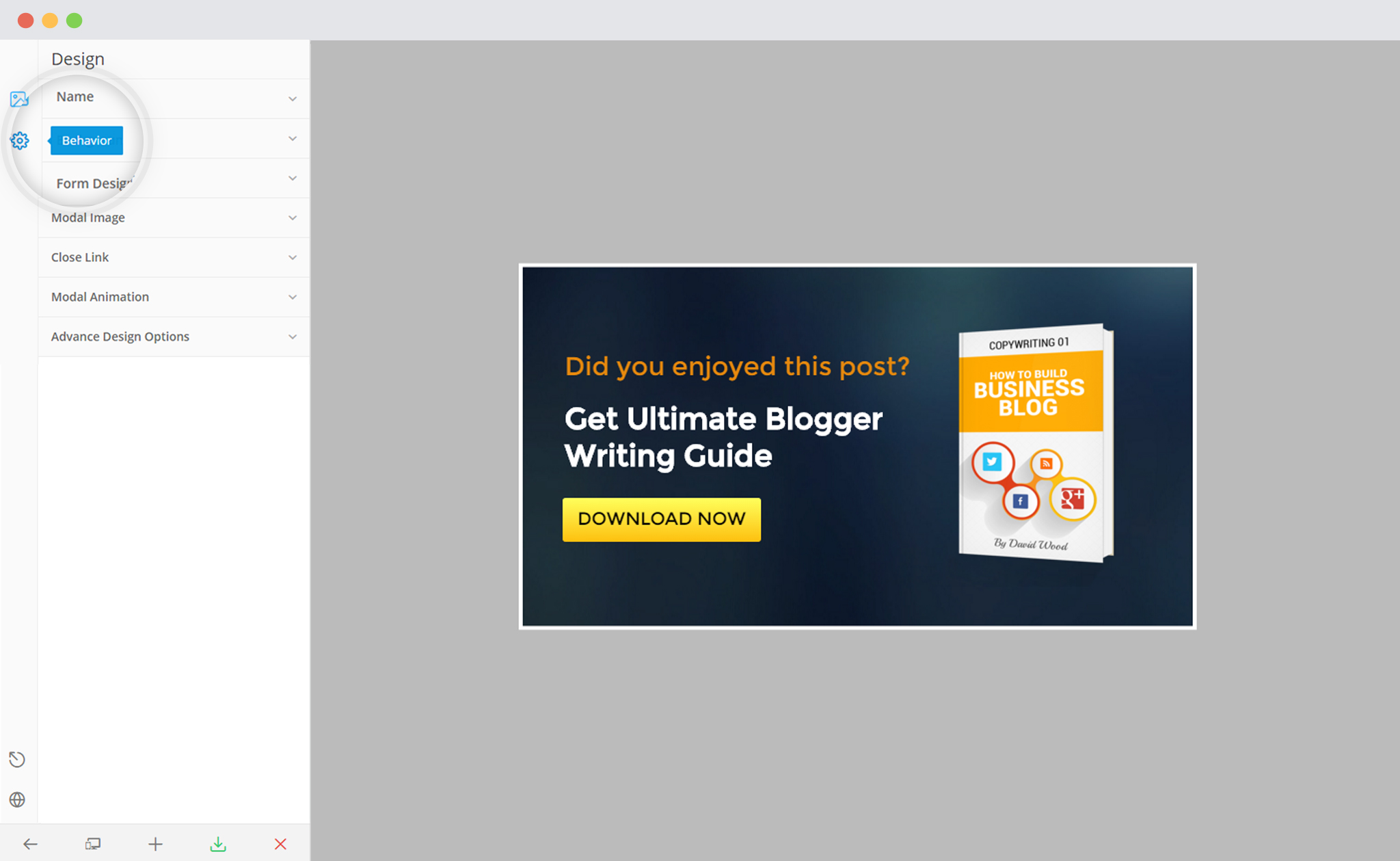 2. Click on Smart Launch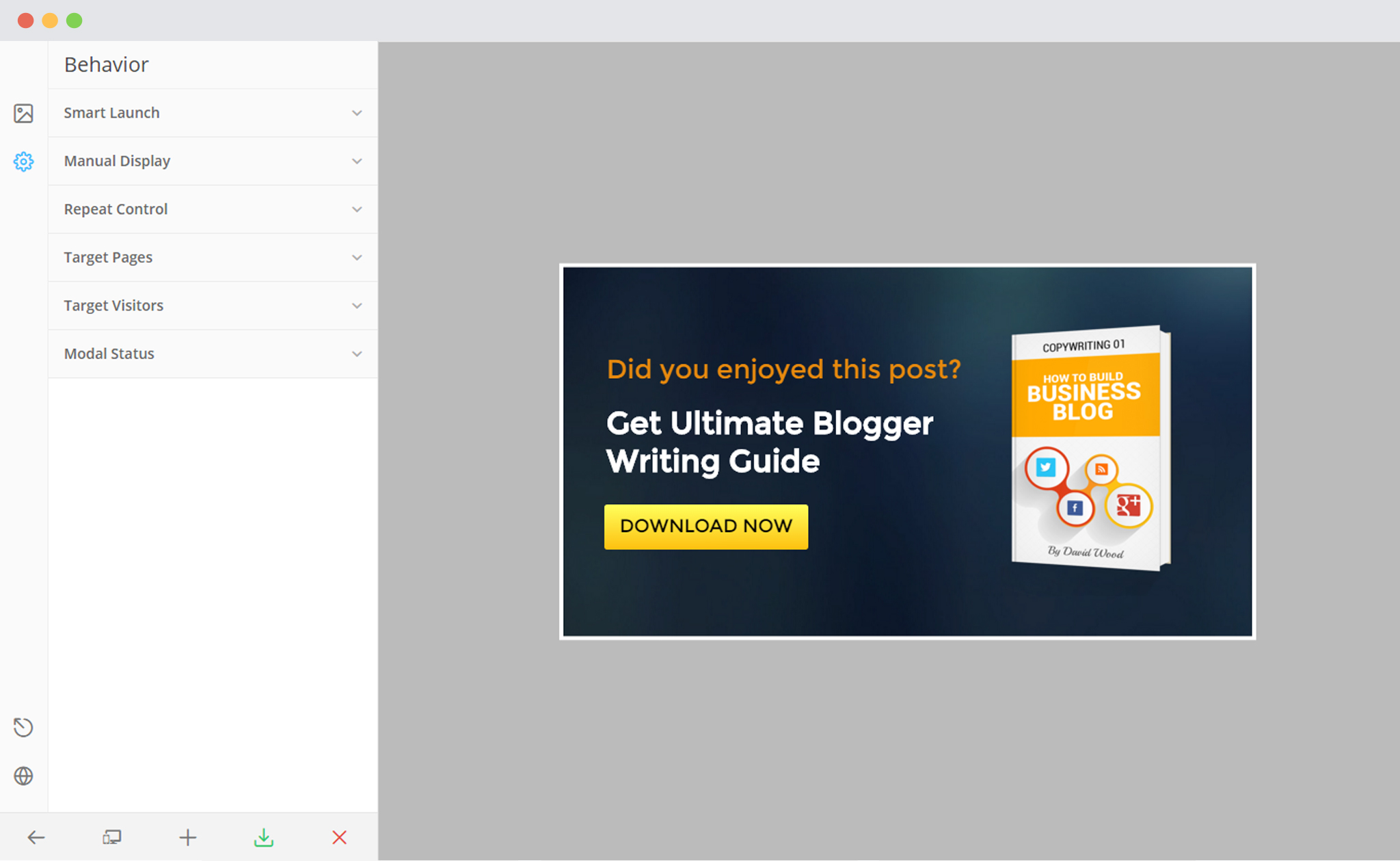 3. Enable the "After Content" Trigger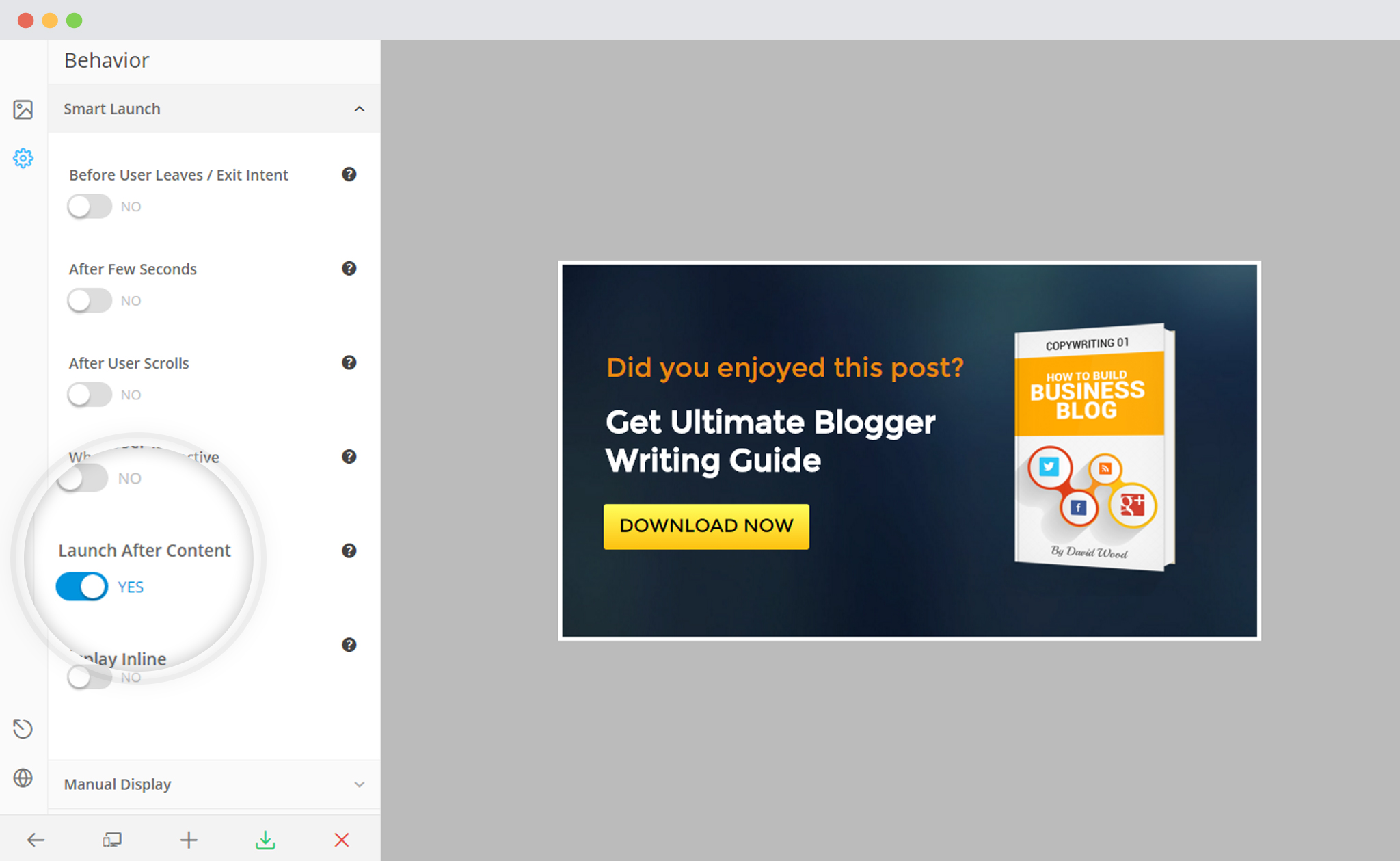 4. Save and Publish
Note: Please make sure all the other triggers are disabled.