Available from Version 2.3.1
ConvertPlug allows you to create attractive popups and opt-in forms. You can use the real time live editor that lets you customizer every single element on a style.
But, what if you wish to make some edits when you view the style on the site?
We have added an edit style link on the frontend too. This will only be visible to the admin and the user role who has access to ConvertPlug. To know more about managing ConvertPlug access to different user roles, refer to the article here.
In order to enable or disable this feature, you need to follow the steps mentioned below.
1. In the ConvertPlug Dashboard, open the Modules tab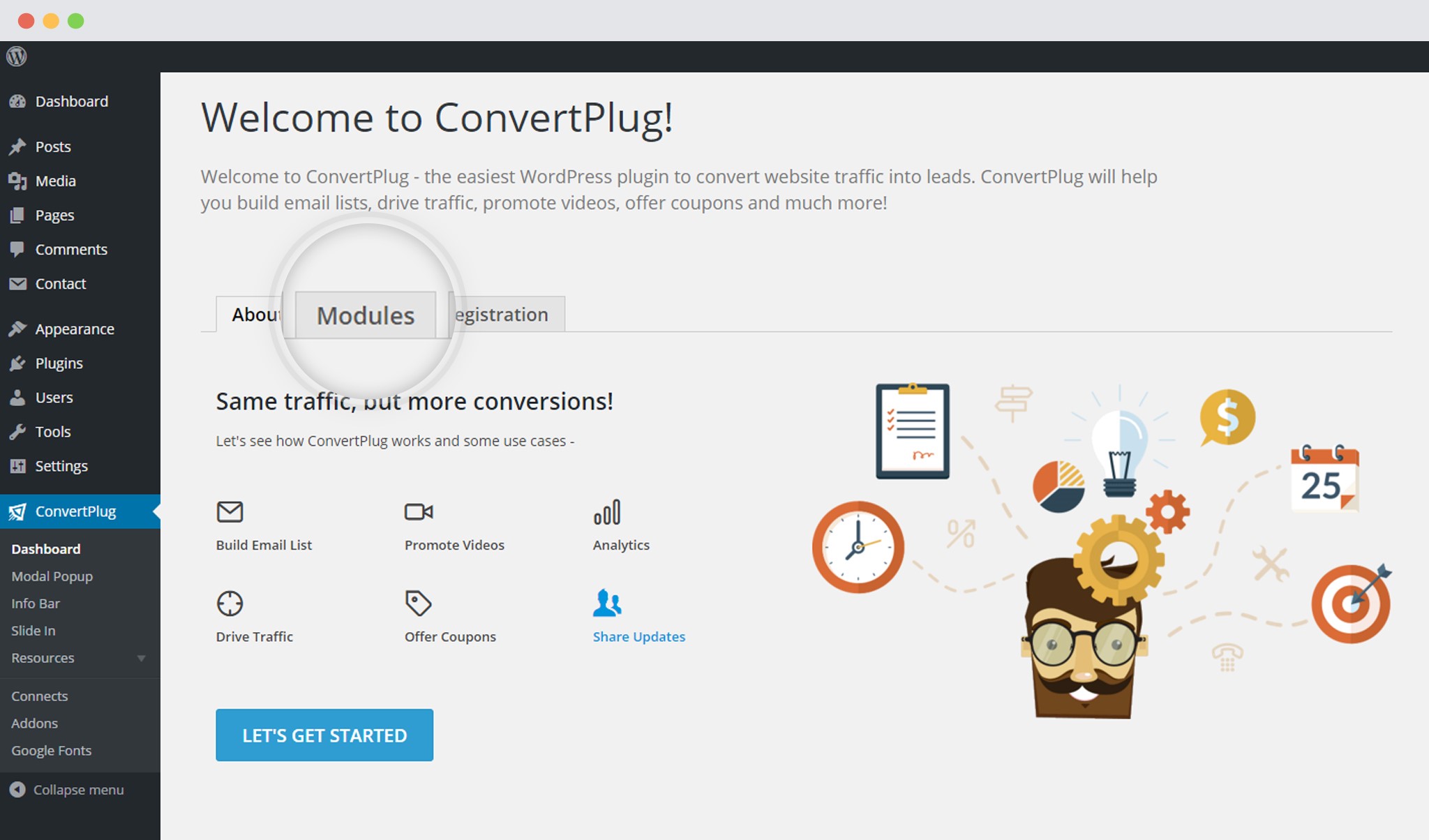 2. Click on Advanced Settings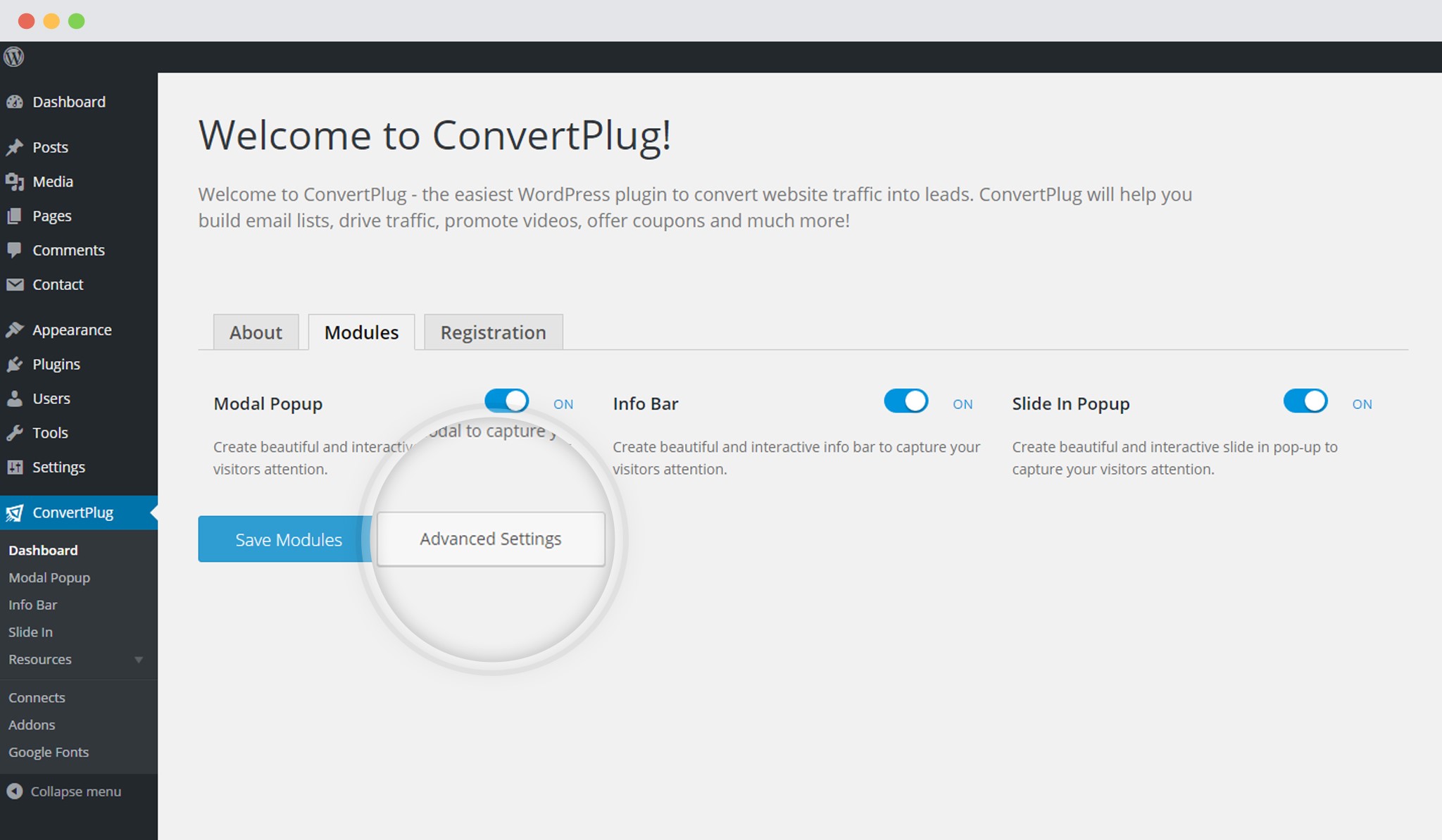 3. Enable or Disable the "Edit style link on frontend"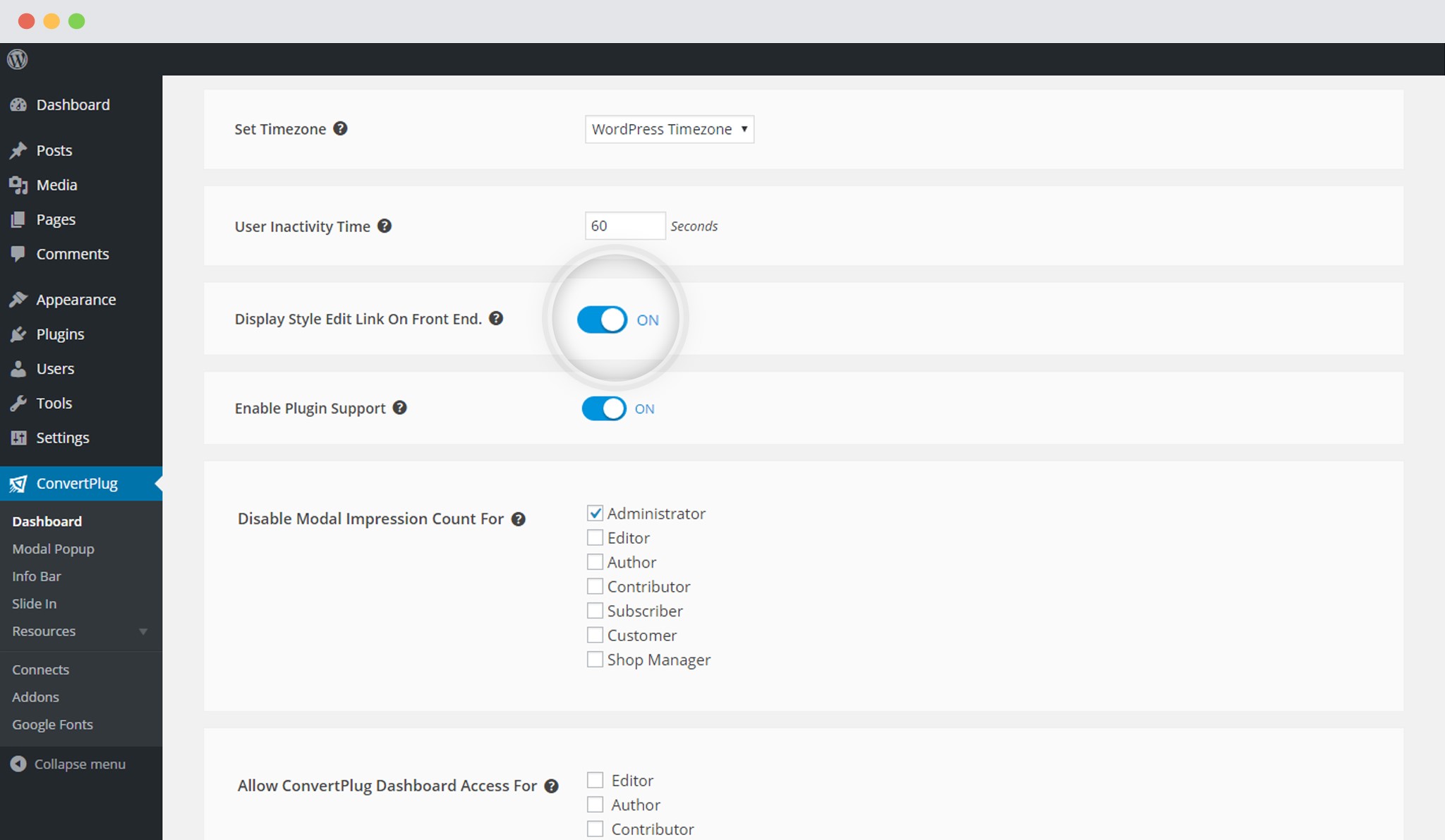 4. Save Settings
This is how a module will look in the frontend.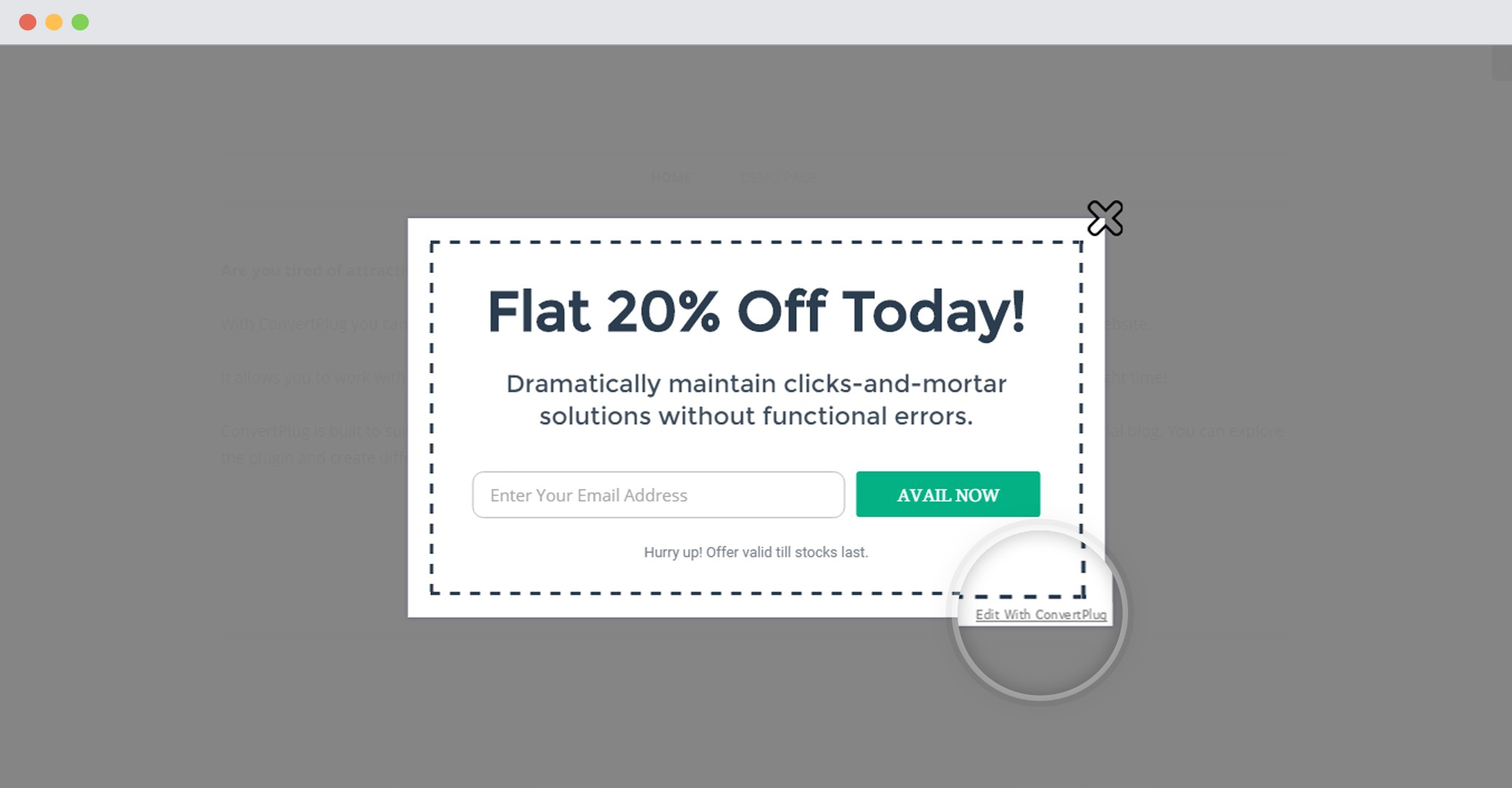 Note: After clicking on the edit link, the style will be opened in the ConvertPlug Customizer.